Prof. Robert Rockaway
Prof. Robert Rockaway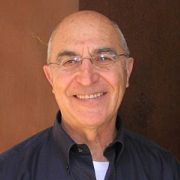 ​Robert Rockaway received his Ph.D. in history at the University of Michigan. He taught at the University of Michigan and University of Texas before moving to Israel in 1971. Since then, he has been a member of the Department of Jewish History at Tel-Aviv University, where he is a professor emeritus. He has taught Modern Jewish History in the overseas student program since 1971. He has been a visiting professor at Brandeis University, Boston University, San Diego State University, and George Washington University. He has been a visiting scholar and delivered public lectures in Detroit, New York City, Los Angeles, Seattle, Boston, Washington, D.C., Toronto, Montreal, and Melbourne, Australia, among others. He has authored, The Jews of Detroit: From the Beginning,
1762-1914 (1986); Words of the Uprooted: Jewish Immigrants in Early 20th Century America (1998); But He Was Good to His Mother: The Lives and Crimes of Jewish Gangsters (2000), as well as numerous articles on American history, American Jewish history, and modern Jewish history.
He has also appeared on radio and television in Israel, the United States, Australia, and Russia. Most recently he appeared on the arts and Entertainment series, American Justice in "The Rise and Fall of the Jewish Mobster," and on American Biography in "Louis Lepke."