President's Welcome
Greetings from the President of the University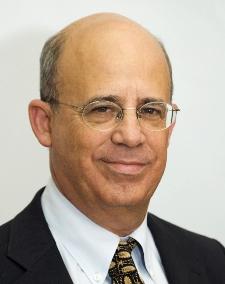 Dear prospective students,
Modern Israel is a unique blend of two identities. In addition to being a cradle of civilization, it is also a "Start-Up Nation," leading in technology and innovation. This fusion of history and modernity shapes the Israeli academic landscape as well, where age-old disciplines thrive alongside cutting-edge modes of research. According to the 2011 Global Innovation Index, Israel ranks number two among 125 economies in producing knowledge workers, and number one in the world in the quality of its research institutions.

Behind this phenomenal success story stands Tel Aviv University, Israel's largest, most comprehensive and most dynamic university, and the number-one choice of Israeli students. The University takes pride in the high-quality of its teaching and research activities, in the life sciences and medicine, in the exact sciences and engineering, the social sciences, law, management, the humanities, in education and the arts. The University's mandate is to prepare the next generation of scientists and humanists, physicians, attorneys, engineers, musicians and others. The diversity of Tel Aviv University's instruction and research areas enables studies within the various disciplines as well as in interdisciplinary programs towards undergraduate, graduate, and PhD degrees.

The internationalization of this university is at the core of the strategic goals that we, the university's leadership, defined for the coming years. This has been expressed by a growth of a wide offering of 13 graduate and 2 undergraduate international programs taught in English, as well as the largest study abroad program in Israel. The university takes great pride in these programs as they enable us to take fine youngsters, of all religions and backgrounds, from around the world, and provide them with a top-tier education that will prepare them for the challenges of a global work place. These programs integrate interaction with world class researchers, extra-curricular activities, and a general experience that brings out the best in Israel, the city of Tel Aviv, and Tel Aviv University. We foresee in the near future more and more international programs opening around campus that will encompass the wide academic fields the university offers.
Looking forward to seeing you on campus,
Joseph Klafter
President, Tel Aviv University